Repair Patches Self-adhesive Patch Badge Clothing Sticker For DIY Down Jackets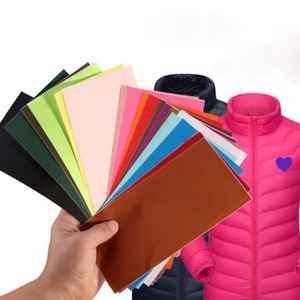 ---
Repair Patches Self-adhesive Patch Badge Clothing Sticker For DIY Down Jackets

The Patches With Adhesive. You can iron it on Directly With An Iron.

This product is self-adhesive patch paste

The back is covered with a special double-sided adhesive for imported cloth.

Can be effectively glued on smooth fabric (range of use: down / stormy / raincoat / umbrella / tent, etc.)

Material: Nylon

Free size: 10cm * 20cm / 3.9" * 7.8"

Package: 1PC

The size of the rectangle is 20 cm *10 cm. The actual size may be 1-2 millimeters in and out. Please know.

Users of this product are free to cut!